Although there's still plenty of summer left, it may feel like you're running out of fun ideas for kids. This cheat sheet of family-friendly activities around the West is here to help. Not only can you do most of them on the fly, but each venture is entertaining and engaging to boot!
1. Become a junior ranger.
Earning Junior Ranger badges and patches is an ideal way to delve into the great outdoors. Most national and state parks offer these free programs, which encourage kids (typically between the ages of 5 and 13) to get outside, learn, and explore. The best part: Families can do them together. Each park has its own Junior Ranger booklet that includes activities such as hiking, observing wildlife, and identifying animal tracks. Simply complete the activities, show (or email) the finished booklet to park staff, and your young ones can collect their Junior Ranger accouterments, along with an official certificate.
Some badges can even be earned from home by using downloadable activity books.
For example, the booklet for Arizona's Petrified Forest National Park features lessons on ancient fossils, and California's Point Reyes National Seashore's activity guides highlight the history of the area's Coast Miwok people and the park's resident marine life. Utah's Dinosaur National Monument offers kids and tweens the chance to become a Junior Paleontologist.
It's summer learning at its best.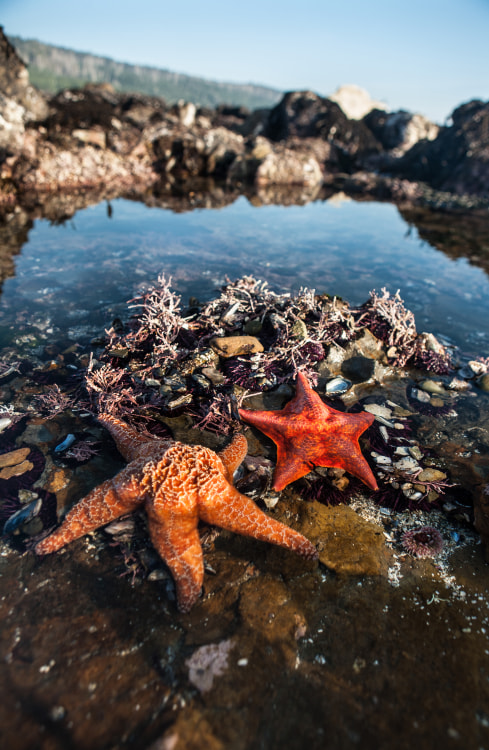 2. Hit the tide pools.
The West Coast is brimming with tide pools: pockets of sea creatures that live among rocky shorelines and seem to appear like Brigadoon once the waves recede. These distinct micro-habitats are exciting to explore, and often feature a wealth of marine-life, such as mussels, sea stars, urchins, and anemones all living together in one small space.
California's Monterey Peninsula is home to a bevy of tide pools, including within the many small coves of Pacific Grove's Asilomar State Beach. The tide pools at the base of Pescadero's 115-foot-tall Pigeon Point lighthouse are quite captivating as well, with snails and barnacles residing among the reefs.
Oregon's rocky coastline is another prime tide-pooling habitat, most notably around Cannon Beach, including Hug Point Beach Recreation Site and Ecola State Park's Ecola Point.
Remember to look, but don't touch. Stay on solid ground and always leave everything exactly as found. Follow leave no trace principles and the NPS guide to tidepooling.
3. Catch a drive-in or outdoor movie.
There's something nostalgic about packing into the car and heading to the drive-in theater. This old-school entertainment has experienced a resurgence in recent years, and it is a wonderful way to sit back and relax as a family.
The West's largest drive-in movie chain, West Wind, features seven theaters across California, Arizona, and Nevada, including one in Sacramento and another in Las Vegas. Each of these digital drive-ins has a snack bar stocked with candy, popcorn, and hot foods such as burgers and nachos so you can munch while watching a first-run flick. In Utah, West Valley City's long-running Redwood Drive-In hosts double-feature films on weekends throughout summer across multiple screens.
Of course, you don't have to own a vehicle to enjoy an outdoor movie experience. Many cities and towns host films at parks and beaches during the summer. Pack a blanket, picnic, and some low-back chairs and head to Tahoe City's Lakeside Movie Series, a run of family friendly films that takes place on Wednesday evenings from June 29 through August 17 (no movie on July 6), starting at dusk.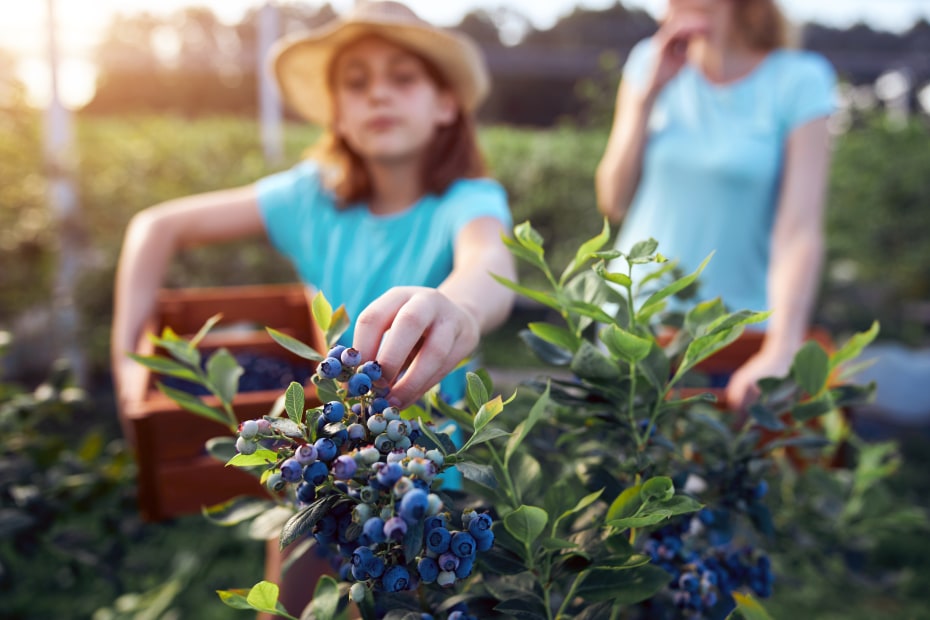 4. Go fruit picking.
Visiting a u-pick farm not only reaps delicious results, but it's also a great way for kids to understand where their food comes from.
At the American River Cherry Company in California's Sierra foothills, u-pick options range from sweet Bing and ruby-red van cherries to juicy and aromatic marionberries, which make a delectable pie filling.
Tom's Berry Patch in Forest Grove, Oregon, boasts ripe blackberries, blueberries, and raspberries, depending on the month.
For larger fruits, the family owned Apple Annie's Orchard in Willcox, Arizona, grows peaches and pears for picking, beginning in July.
5. Skate
Remember those days of practicing your roller moonwalk and skating to the Hokey Pokey? Roller skating is the perfect way to relive your childhood while creating new family memories in the process. Many skating rinks, such as Arizona's Great Skate in Glendale, still feature live DJs, while California's Aloha Roller Rink in San Jose's Eastridge Center also boasts an indoor mini-golf course for double the fun.
Utah is home to a trio of Classic Fun Centers, each with their own roller skating venues. Mondays are family fun nights at the Sandy location, with music that everyone can jam to, while the Orem and Layton take skaters back in time with disco balls, fog machines, and colorful lighting for the ultimate '70s experience.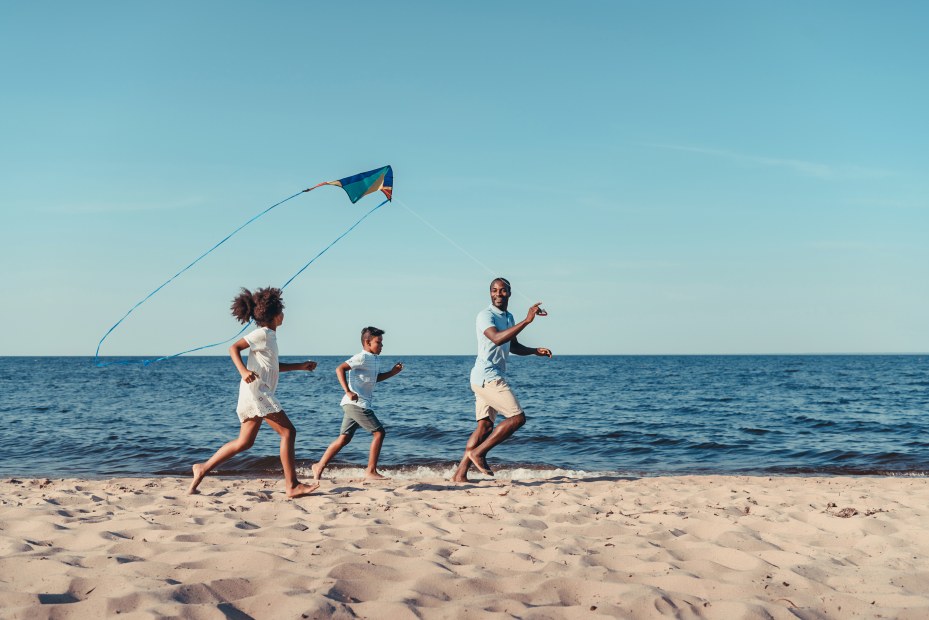 6. Fly a kite.
Kite flying has such a long and rich history, dating back more than 2,000 years, yet it's such a simple, joyful activity. All you need is a kite, some wind, and a wide open space. The type of kite you get is up to you, though Delta kites—with their triangular shape and semi-flexibility—are one of the easiest to fly, especially in light winds. Most parks and beaches are typically great spots for kite-flying.
At Berkeley's waterfront Cesar Chavez Park, winds off the bay offer plenty of uplift, and on clear days you can take in great views of San Francisco and the Marin Headlands. The park hosts the annual Berkeley Kite Festival and West Coast Kite Championships each July.
In northern Nevada, Reno's 580-acre Rancho San Rafael Park offers wide grassy spaces with plenty of room for kite flyers to roam.
Oregon's Lincoln City has earned itself the moniker, "Kite Capital of the World," for its annual kite festivals (including one in June), as well as its unobstructed beaches and reliable breezes.
7. Stargaze.
The night sky is filled with endless wonders, from dazzling constellations to bright planets. On a clear night—and in the right location—it's easy to spend hours gazing at the universe. If you have a telescope to bring along, great, but there are plenty of places around the West where you can see plenty with just your eyes.
In the San Francisco Bay Area, the isolated peak of the East Bay's 3,849-foot-tall Mount Diablo offers dark skies and often clear night views, most notably from the parking lot near the Mount Diablo Summit Museum.
Utah is home to one of the world's highest concentrations of International Dark-Sky places: official-designated communities, parks, and reserves where the Milky Way is often on full view. They include Antelope Island State Park—an easy drive from Salt Lake City—and Cedar Breaks National Monument in the state's southeast. Each of them have campgrounds ideal for bedding down beneath the stars.
Some of the country's darkest skies are above the Bureau of Land Management's Massacre Rim Wilderness Study Area, in northwest Nevada near the California and Oregon borders.