There's no better way to see the West than from the comfort of your home on wheels. Let this curated list of eight scenic routes, from primitive escapes to must-see attractions, guide you down whichever journey you choose.
Best National Parks Route: Utah's Fine Five
Drive Time: 6 hours

Days: 3-4

Miles: 358 one way
This 358-mile drive connects five of the U.S.'s 61 national parks, and also winds past some of the state's breathtaking national monuments, such as Grand Staircase-Escalante. Avoid crowds by visiting on weekdays, and spend at least a day at each exploring the best of the West: Delicate Arch in Arches; Island in the Sky in Canyonlands; Goosenecks Overlook in Capitol Reef; Inspiration Point in Bryce Canyon; and Canyon Overlook Trail in Zion. If you can't reserve a camping spot inside the parks, don't fret. There's plenty of dispersed camping nearby, and visitor's centers can usually direct you. Each park has an entrance fee of $35, so consider purchasing an America the Beautiful pass for $80. You'll get your money's worth.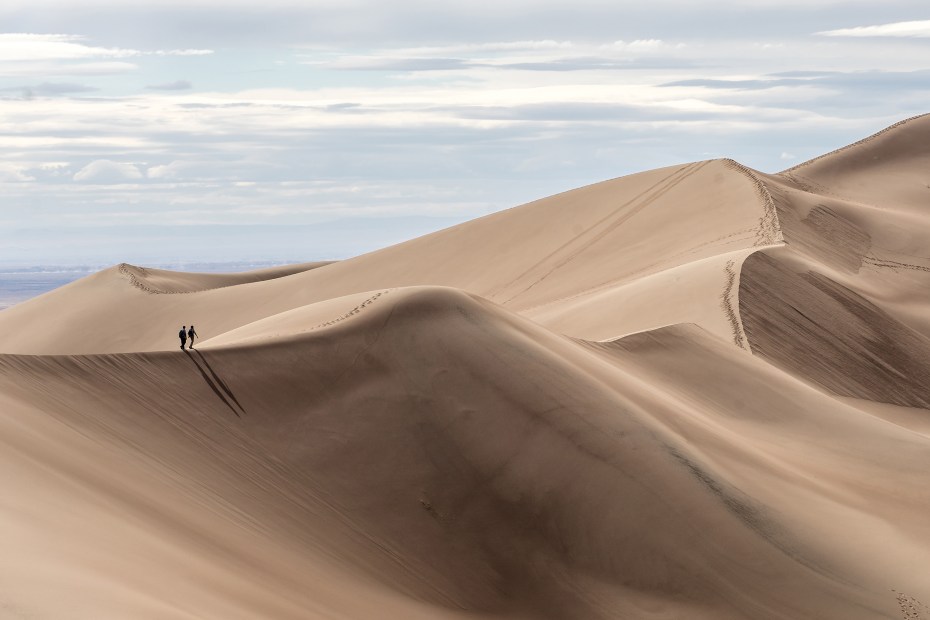 Best Desert Drive: Great Sand Dunes to Las Vegas
Drive Time: 12 hours
Days: 3-4
Miles: 700 one way
Fill your water reservoirs to the top before departing on this barren, 700-mile excursion with endless views of the West's rust-colored landscape. After playing on rental sandboards and sleds in America's largest sandbox at Colorado's Great Sand Dunes National Park, head west on Highway 160. Settle for the night at a dispersed campsite—take your pick—near Valley of the Gods before continuing on to St. George, Utah, a hiking, mountain biking, and climbing destination that's warm year-round. Camp your second night at Snow Canyon Campground among the sandstone cliffs. End the journey in Las Vegas at Red Rock Canyon Conservation Area, where a 13-mile paved loop winds past enormous rock towers and formations.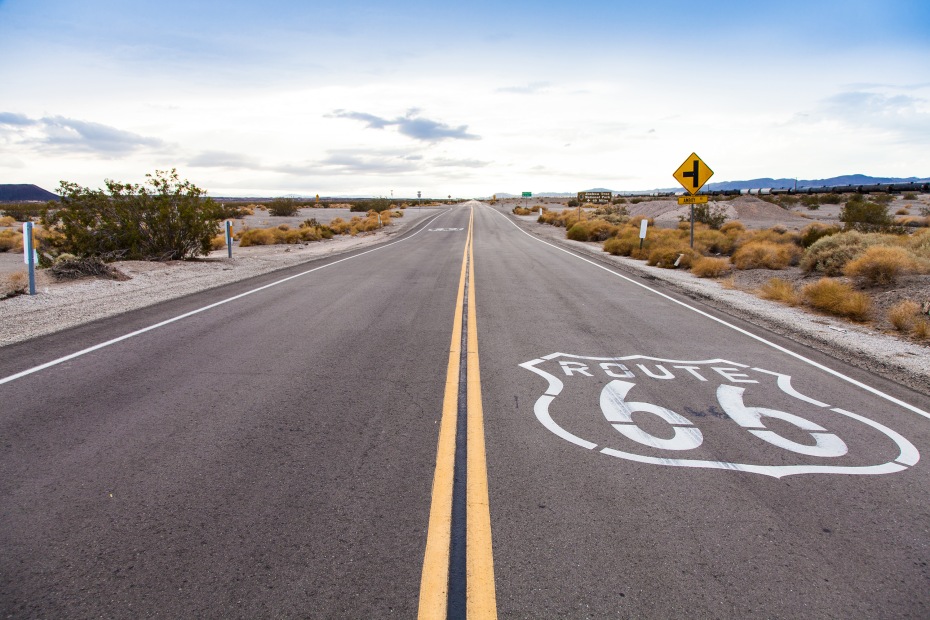 Best Historic Road: Route 66 through California
Drive Time: 5 hours
Days: 1-2
Miles: 315 one way
Follow the California section of the escape path more than two million Americans traveled during the Great Depression in the 1930s. This historic highway is still almost entirely intact, with markers along all 315 miles. Start in Needles—stopping along the way to explore sights such as the Mojave Desert, the rolling hills of Hollywood, the Cucamonga Service Station, and Roy's Motel and Cafe—before ending at the route's western terminus, the Santa Monica Pier. Halfway through your journey, get away from the hustle and bustle for a $6 night at the isolated and hookup-less Owl Canyon/Rainbow Basin Campground near Barstow.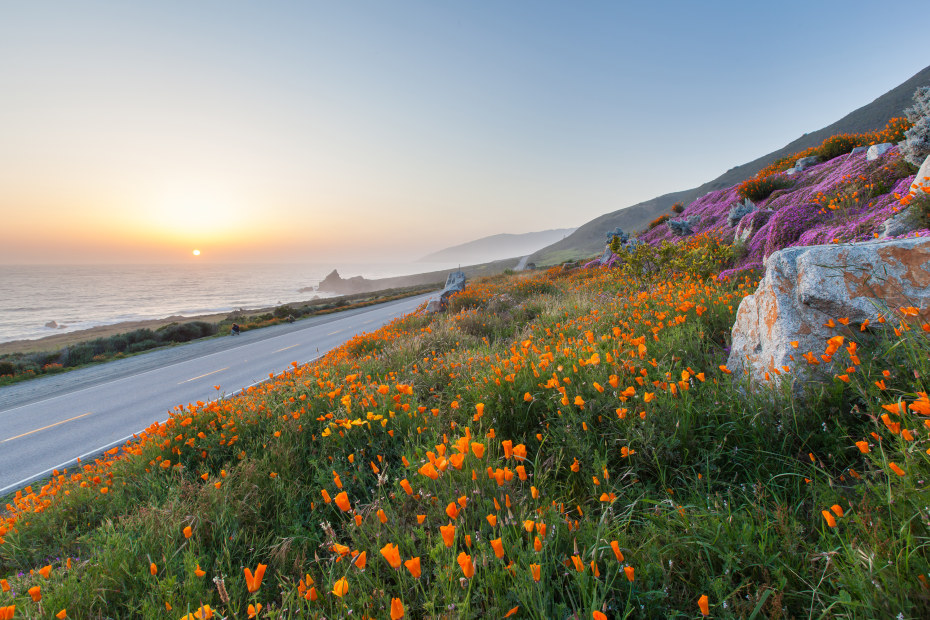 Best Coastal Views: Highways 1 and 101 from San Diego to Eureka
Drive Time: 13 hours
Days: 5-6
Miles: 850 one way
Get your fix of the Pacific Ocean along Highways 1 and 101 by traveling either south from Eureka or north from San Diego. Leave San Diego on I-5 and drive until you reach the first stretch of Highway 1 at Dana Point. After 655 miles, easily hop onto Highway 101 in Leggett to complete the route. Spend at least five days meandering through as many coastal towns as you can, but don't miss out on Topanga Canyon in Malibu, Hearst Castle in San Simeon, the Bixby Bridge in Big Sur, the Golden Gate Bridge in San Francisco, and Muir Woods in Marin. Ocean-side RV and camper-friendly sites are available up and down the coast, such as the Malibu RV Park and New Brighton State Beach with sites along the bluffs for around $30, but the premium spots book up six months in advance, so start planning now. Not ready to part with the Pacific? Extend your trip north, up the coast of Oregon and Washington along Highway 101. Or if you are short on time, just travel the 655 miles of the Pacific Coast Highway from Dana Point to Leggett without missing the highlights.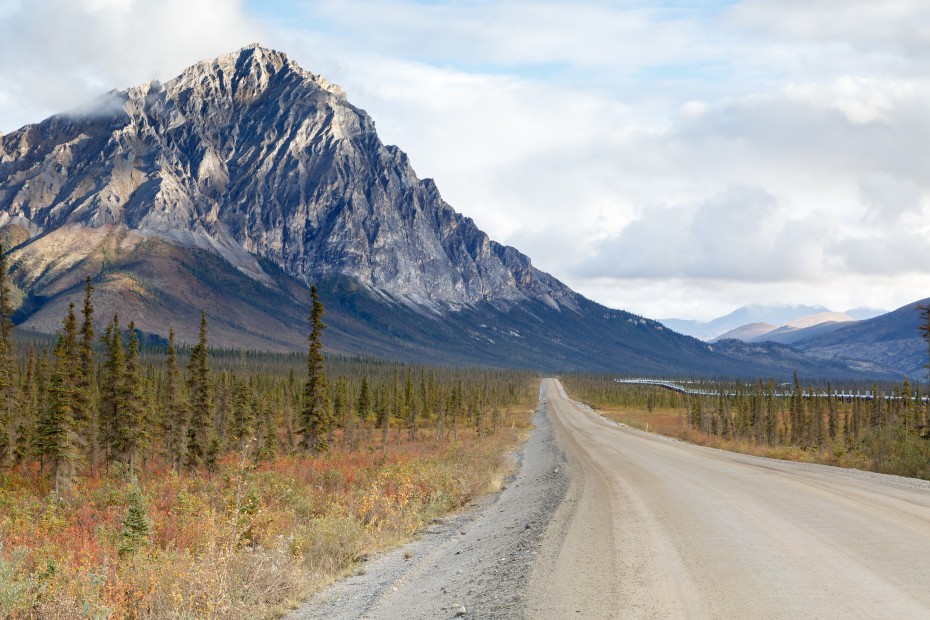 Best Remote Excursion: Along the Dalton Highway in Alaska
Drive Time: 12-16 hours

Days: 4-5

Miles: 495 one way
If you and your vehicle are up for solitude and challenge, this is the route for you. But it'll take courage and preparation to navigate the 495-mile, mostly-gravel path that was originally built as a supply route for the Trans-Alaska Pipeline in 1974. Start the four- to five-day journey in Fairbanks and drive north through lush tundra, waterfowl and moose migratory routes, and a few steep climbs to misty Deadhorse near Prudhoe Bay. Find primitive yet established campgrounds at miles 60, 115, 179, and 275. Don't leave without equipping yourself with extra gas, survival gear, and plenty of food and water—there's no cell service and only three small towns along the way. Beware of 18-wheelers and unpredictable weather, even in the summer when the road is most accessible. Check road and weather conditions on Alaska's Department of Transportation website before you go.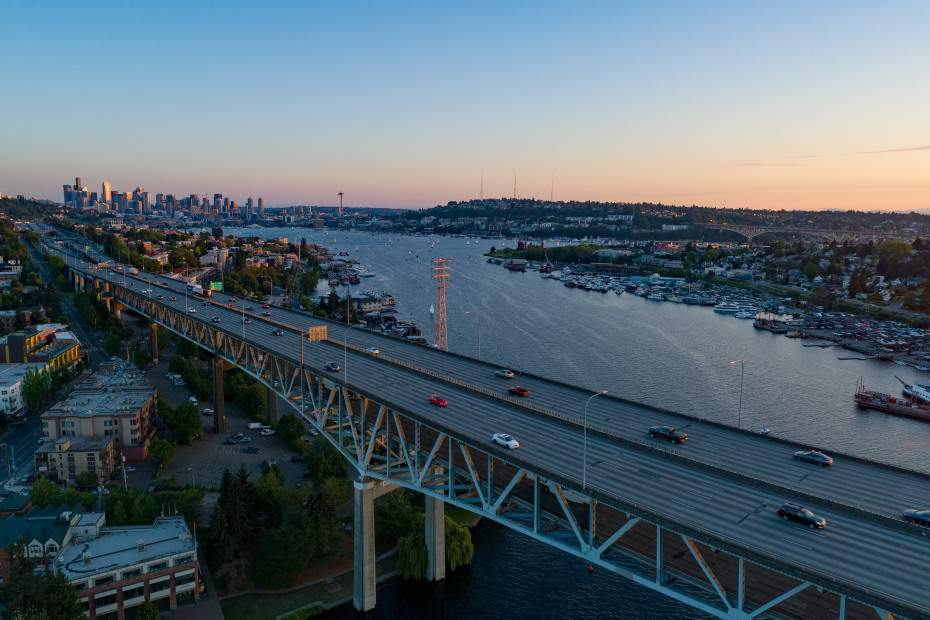 Best of the Pacific Northwest: Portland to Bonners Ferry
Drive Time: 9 hours
Days: 2-3
Miles: 516 one way
From Portland, take the northern, more circuitous route into Washington through Olympia, Tacoma, and Seattle for seafood, sequoia trees, and sights of the Cascade Mountains. Interstate 5 drops you off on I-90 for a straight shot to Idaho. Spend your first or second night lakeside in Idaho at Camp Coeur d'Alene, a destination campground complete with dozens of sites, a heated pool, free boat use, WiFi, and hot showers. RV spaces start at $40 per night. The next morning, mosey past Lake Pend Oreille, the largest body of water in Idaho, and end up in Bonners Ferry for birding in the 2,774-acre Kootenai National Wildlife Refuge.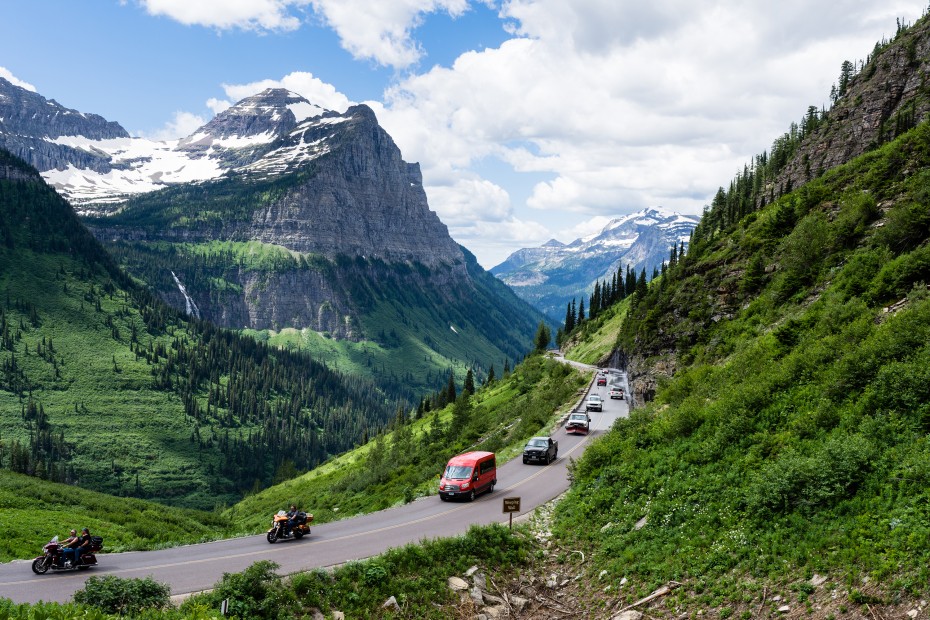 Best Mountain Views: Along the Rockies from Denver to Glacier
Drive Time: 15 hours
Days: 3-4
Miles: 930 one way
If the Rockies are on your left when you depart, you're heading in the right direction as you leave the Mile High City for Wyoming. While Interstate 25 will take you straight up to Montana, the less direct route is best. Skirt the mountain range through the cowboy towns of Lander and Cody, Wyoming before reaching Bozeman or Great Falls in Montana as your last stop before Glacier National Park. Huckleberry and bison are abundant in these parts, so keep your eyes peeled. Road conditions are best in spring and summer, but the golden aspens in fall are worth risking a little rain and snow.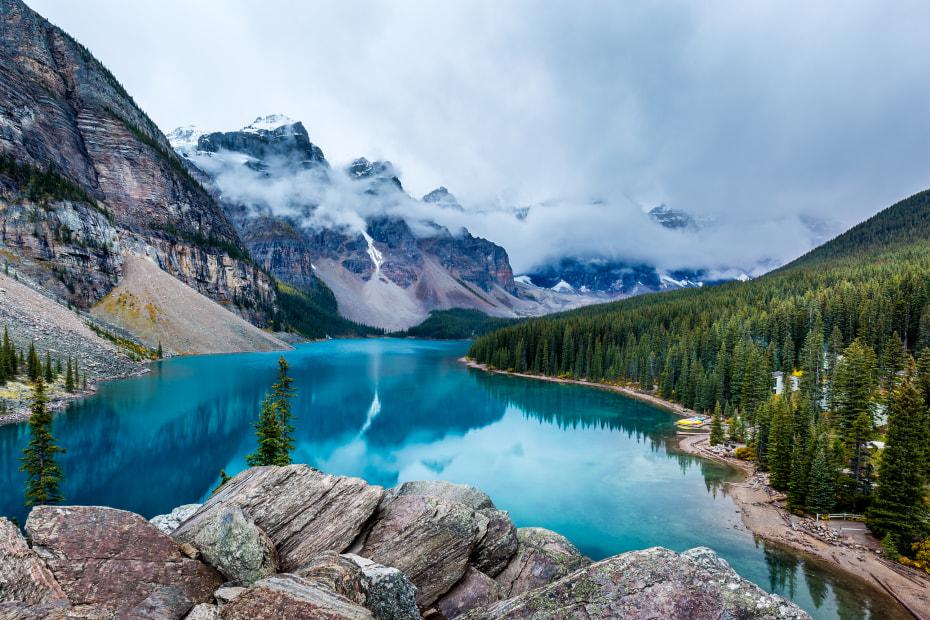 Best of Western Canada: The Trans-Canada Highway from Vancouver to Banff
Drive Time: 9 hours
Days: 2-3
Miles: 530 one way
If you've never been to Canada, this 530-mile route—a section of the full 5,000-mile highway—that's traversed often by RVs is one of the best ways to see the western part of the country's diverse landscape and experience its many cultures. Start in Stanley Park, the urban oasis of Vancouver, B.C., and end up overlooking gem-colored, glacier-fed lakes such as Louise, Peyto, and Bow—to name just a few—in Banff, Alberta. The Trans-Canada Highway, or Highway 1, also travels near the Heritage Railway in Kamloops, the Enchanted Forest in Revelstoke, and Yoho National Park in Golden inside British Columbia. You'll find campgrounds for all RV and van sizes in each city, but take note of closures during the off-season (October to May).