This is a year for new discoveries, exciting adventures, and out-of-the ordinary experiences. Whether you're planning to take a bucket list trip abroad or get to know your hometown better, here are 20 ideas to help you get started. What will you do this year?
1. Discover something new in your neighborhood.
Whether it's learning about local street art or indulging in a pastry at a place like Reno's Holey Schmidt Donuts, there's plenty to delight and surprise you right in your own backyard. Maybe you've always wanted to hike the Cholla Trail on Arizona's Camelback Mountain, right outside of Phoenix, or have been craving a culinary walking tour through San Francisco's Mission District. Whatever your preference, you don't have to travel far to explore.
2. Hop on a train.
Channel the nostalgia of a bygone era and embark on a rail adventure. Trains are more sustainable than airplanes, and they provide an opportunity to slow down while taking in spectacular views. There are beautiful train rides around the world, but you don't have to go far to climb on board. The Amtrak Cascades train winds its way through the Pacific Northwest between Vancouver, B.C., and Eugene, Oregon, passing through snow-capped peaks, alpine meadows, and glacier-fed waters. Traverse the upper 48 US states, including multiple stops in Montana's breath-taking Glacier National Park, on Amtrack's Empire Builder line. Visit Denali aboard the Alaska Railroad or settle in for a leisurely afternoon aboard a heritage line, such as the steam-powered Oregon Coast Scenic Railroad or Nevada's Virginia & Truckee Railroad, to see unexpected landscapes.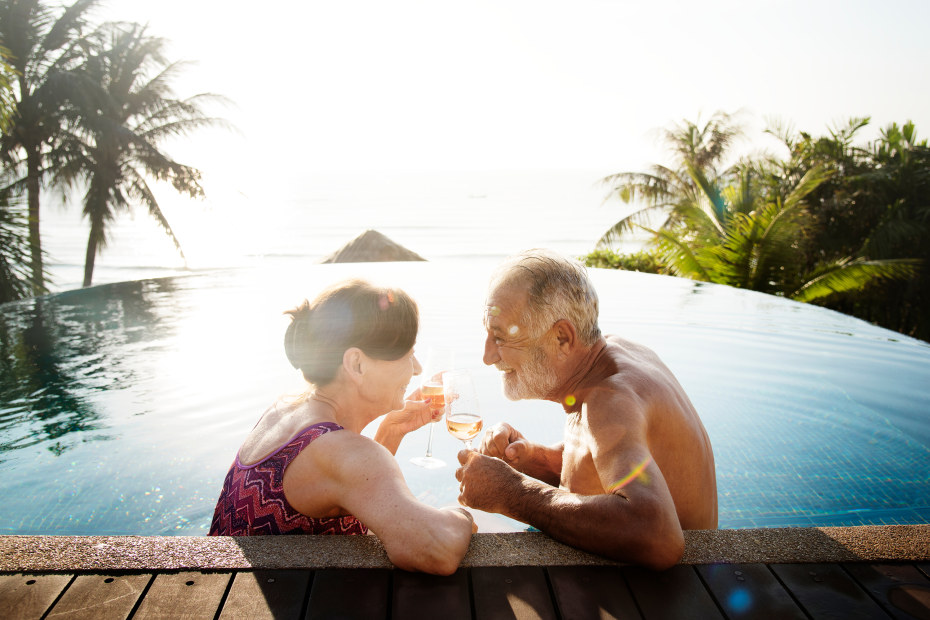 3. Relax at an all-inclusive resort.
Ever wanted to spend a few evenings in comfy tent cabins in the remote Alaska wilderness enjoying some of the best brown bear viewing in the state or live the life of a rancher? Whether it's a dude ranch or glamping destination, all-inclusive resorts and vacation packages take care of everything—meals, tips, activities—so that you don't have to sweat the details.
4. Go behind the scenes.
Wonder what gives your favorite brew its distinctive taste or how employees care for the 38,000 penguins, fish, and other aquatic wildlife at San Francisco's California Academy of Sciences? Book a VIP tour and find out. Museums, wineries, and top sights, including Alcatraz, host special access tours. The West is flush with breweries ready to spill the secret, but you don't want to miss the range of options at the Sierra Nevada Brewery in Chico, California. Fan of the Mouse himself? Join Adventures by Disney for a multi-day romp through the inner workings of both the Jim Henson Company Lot in Hollywood and the Walt Disney Studios, as well as Disneyland.
5. Visit in the off season.
There's nothing quite like basking the beauty and peace of a place when the crowds are gone. Most visitors flock to Arizona's Petrified Forest National Park in the summer, but on a crisp and clear winter day you'll be treated to panoramic views for miles and the cherished feeling of having the wilderness to yourself. Rather than joining the throngs of revelers during Park City, Utah's winter ski season, wait until the temperature warms and you can hike and mountain bike the resort town's trails instead. You may not think of the Caribbean Islands as a place to vacation during the Atlantic Basin's peak Hurricane Season (mid-August to late October), but the ABC islands—Aruba, Bonaire, and Curaçao—are all located beyond the Hurricane Belt, making autumn an ideal time to visit.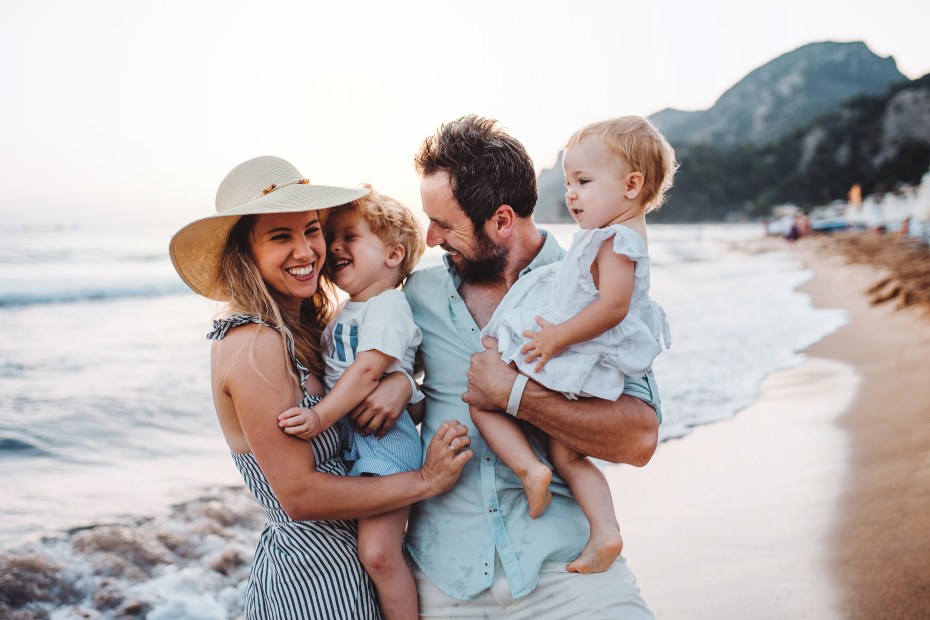 6. Take an unplugged vacation.
We know it's not easy, but an Instagram- and work-free trip is worth it. Leave that laptop behind and travel to a place where cell coverage and WiFi are nearly nonexistent. Revel in the quiet, the morning light, the expressions on your family's faces. Get ready to disconnect completely at Oregon's Breitenbush Hot Springs in the Willamette National Forest, where you can spend your days trekking along ancient forest trails and soaking in geothermal hot springs. Or head to California's Lost Coast, a stretch of towering coastal redwoods, artsy villages, and secluded shoreline with very little cell coverage. Want to go off the grid and on a grand adventure? Some of Australia's most accessible Outback is South Australia's Flinders Ranges, home to kangaroos and wallabies, plenty of bushwalking trails, and Rawnsley Park Station, a place to bed down among native pine and gum trees without any tech distractions. 
7. Drive a historic or scenic route.
The West is home to some of the most scenic drives in the U.S., including California's famous Highway 1, Oregon Coasts' Highway 101, and Maui's Road to Hana. Both storied and historic, these drives give context to the West, showcase its natural beauty, and offer plenty of learning opportunities and photo-worthy vistas along the way. Wind through Utah and Colorado on the 512-mile Dinosaur Diamond Prehistoric Highway, where you can see active quarries, dinosaur footprints, and hold ancient fossils. Retrace the travels of hundreds of thousands of people—including those from the Oregon Trail—on a National Trail. Get away on one of Wyoming's many routes, including the 68-mile-long Big Spring Scenic Backway.
Smart Tip: Get tips on how to best prep your ride, load up your friends or family, and hit the road.
8. Celebrate creativity.
The West is awash with art. Marvel at Ricardo Breceda's impressive metalwork sculptures: 130 full-size creatures—including a T. rex and a saber-tooth cat—spread among California's Anza Borrego Desert. You can find ethereal ghostlike figures hovering over the desert sands outside Beatty, Nevada, at the Goldwell Open Air Museum, and al fresco folk art at Joshua Tree's Noah Purifoy Outdoor Desert Art Museum. Follow Arizona's Hopi Arts Trail through one of the oldest documented living cultures. Remember: creativity knows no bounds.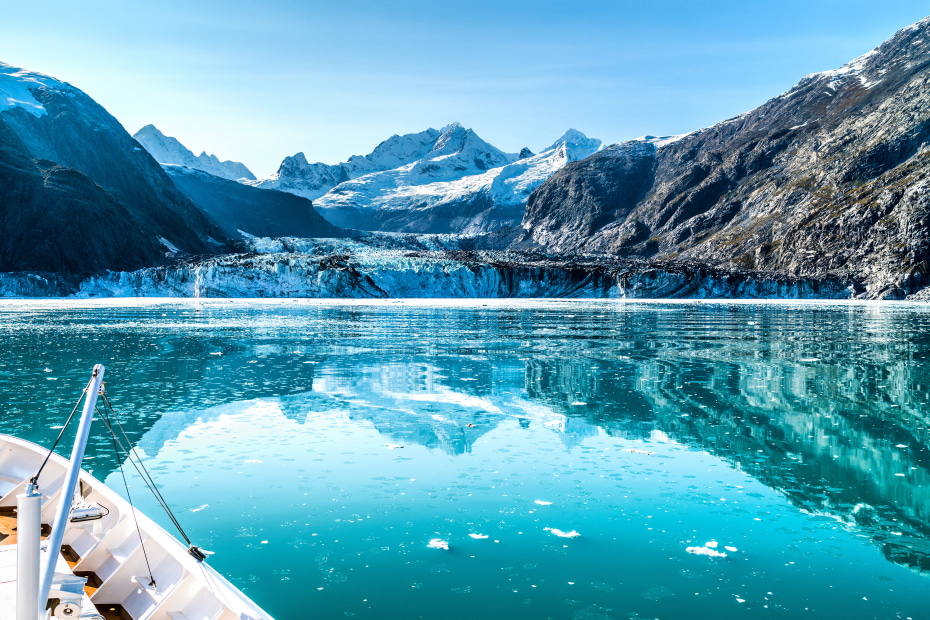 9. Enjoy a cruise beyond the Caribbean.
Embark on a 10-day exploration of Denali aboard the Pacific Princess that combines both an at sea adventure with three nights on land, including one in Denali National Park. Or indulge in a 12-night round-trip cruise from Singapore aboard Princess Cruises' Sapphire Princess, which tours through Thailand, Malaysia, and Vietnam. For the ultimate high-seas experience, Holland American Line offers a 32-night South Pacific Crossing aboard its 1,258-passenger Maasdam ship, featuring stops in Hawaii, Mexico, and French Polynesia.
10. Take a less traveled trail.
While big name national parks such as Yosemite and Zion are undoubtedly impressive, quieter parks reward with fascinating explorations, equally stunning vistas, and a more sustainable footprint. The night skies of Nevada's Great Basin come to life with a plethora of stars and planets thanks to the park's remote setting and lack of light pollution. Enjoy the deep canyons and  massive old-growth trees in Kings Canyon and Sequoia national parks, both just south of Yosemite but with a fraction of the visitors. There are nearly seemingly endless trails, meadows, and forests to explore in less frequented national parks and monuments, smaller state parks, and rugged national forests.
11. Ponder ancient ruins.
As inspiring as it may be, Machu Picchu isn't the only place to stand in awe. There are plenty of incredible ancient sites and ruins world-wide that lack the marketing and 'grams, but will still make your jaw drop. There's Choquequirao, the smaller and lesser-known Incan sibling, reachable via a two-day hike from Cusco, Peru. Five stories beneath St. Peter's Basilica in Vatican City lies the Scavi—or Vatican Necropolis—with tombs dating back to the 1st Century CE. Access is limited, but may include a visit to the tomb of St. Peter, the Apostle and first Catholic pope. In Mexico's Yucatán, you'll find the ancient Maya city of Uxmal, with pyramids that you can climb.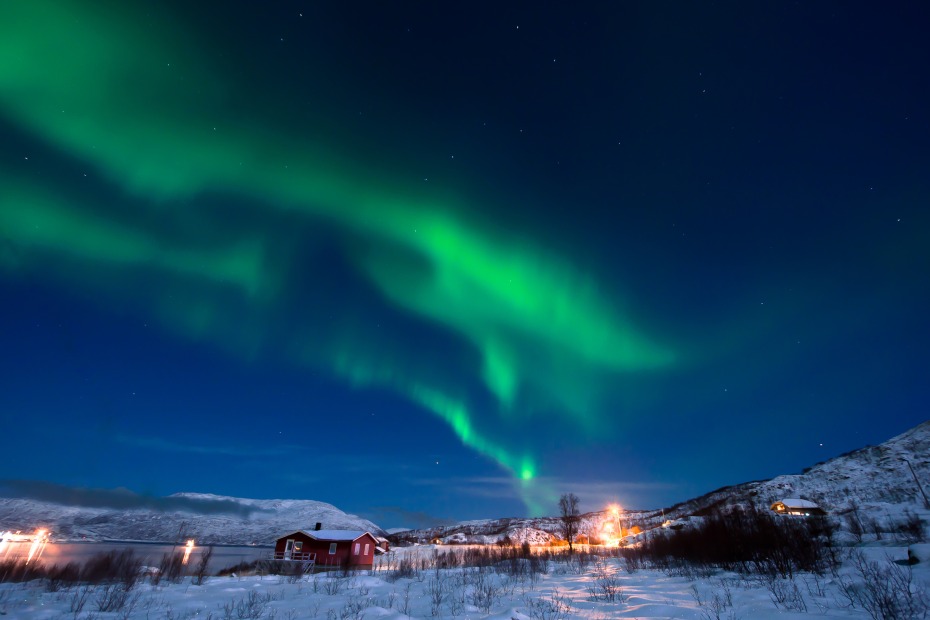 12. See the northern lights.
They're haunting, ethereal, and otherworldly: The aurora borealis, or northern lights, are a true spectacle that mostly appear in the Earth's polar latitude regions (think the upper reaches of Canada, Alaska, and Scandinavia) during fall, winter, and early spring. Fairbanks, Alaska, is a great spot for catching these ribbons of light. Another popular place is Tromsø, Norway, which is perched right at the center of the Northern Lights Oval. The city is a stop on Norway's 12-day classic Hurtigruten cruise, departing from and ending in Bergen. 
13. Play in fresh powder.
Norwegians abide by the philosophy of friluftsliv, the art of embracing outdoor living, whatever time of year. Take a note from their playbook and experience winter's incredible natural wonders at your own pace. Arapahoe Basin ski area in Colorado's White River National Forest has the longest season in the state, a boon for downhill skiers and snowboarders, while there's plenty of snowshoeing and sledding to be done in the larger Rocky Mountain National Park. For a unique nighttime experience, there's cosmic tubing at Oregon's Mt. Hood Skibowl, complete with laser light shows, music, and more than 600,000 LED lights; or go full-snow-throttle at Quebec's annual Winter Carnival, where you can wander the halls of an ice palace and participate in a swimsuit snow bath. You don't have to ski or snowboard to have fun in the frozen West.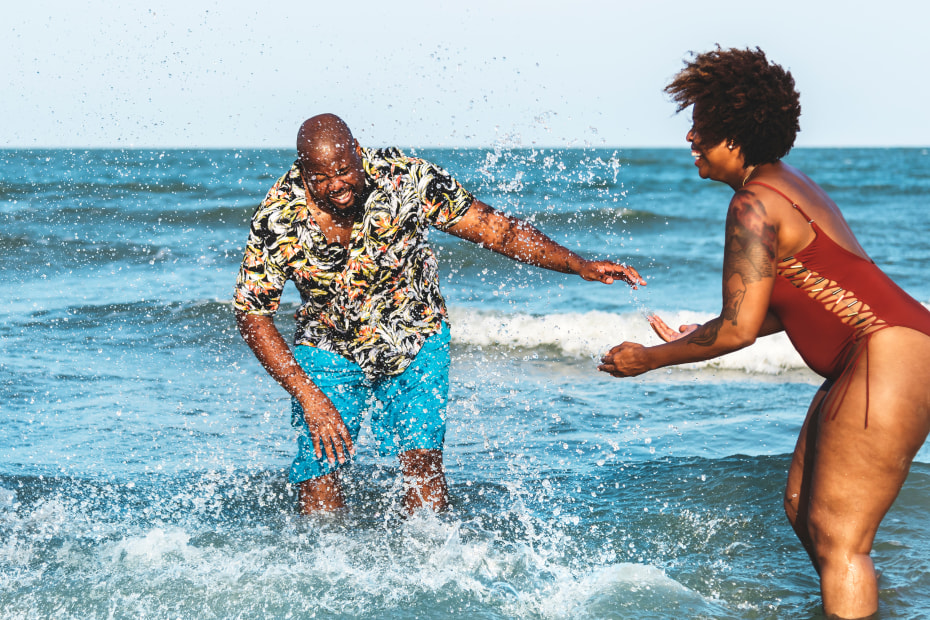 15. Island hop.
There's an island destination for everyone. Utilize Washington State's inter-island ferry to day trip among the San Juan Islands. Explore California's Channel Islands by kayak, reveling in their natural beauty as you go. If it's the tropics you're after, combine a visit to Hawaii's Big Island adventure hub with Maui's sandy beaches, or hop among the islands and atolls of French Polynesia, where you can find affordable spots such as Tahiti, Mo'orea, and the Ahe Atoll.
16. Experience adrenaline.
Challenge yourself to a new kind of adventure, whether it's rappelling and downclimbing among the narrow canyons outside of Utah's Zion National Park or setting out on an e-bike excursion through Hawaii's Honolulu rainforest. These activities will help get your heart-pumping and engage your senses. Try kayaking down an Idaho river, go black water rafting through the Waitomo Caves on New Zealand's North Island, or explore subterranean tunnels in Mexico's Yucatan.
17. Savor street food.
It doesn't matter where you are in the world, curbside eats are one of the best ways to get a taste of a place. While cities such as Portland and San Francisco get all the hype, you'll find equally remarkable options in spots such as Eugene, Oregon, Phoenix, and Reno, which hosts a Food Truck Friday with more than 35 food and drink vendors all summer long. Gourmet food trucks roam the streets of Northern California's Napa Valley, and eye-catching vendors offer Belgian waffles and pork sliders in Salt Lake City during warmer months.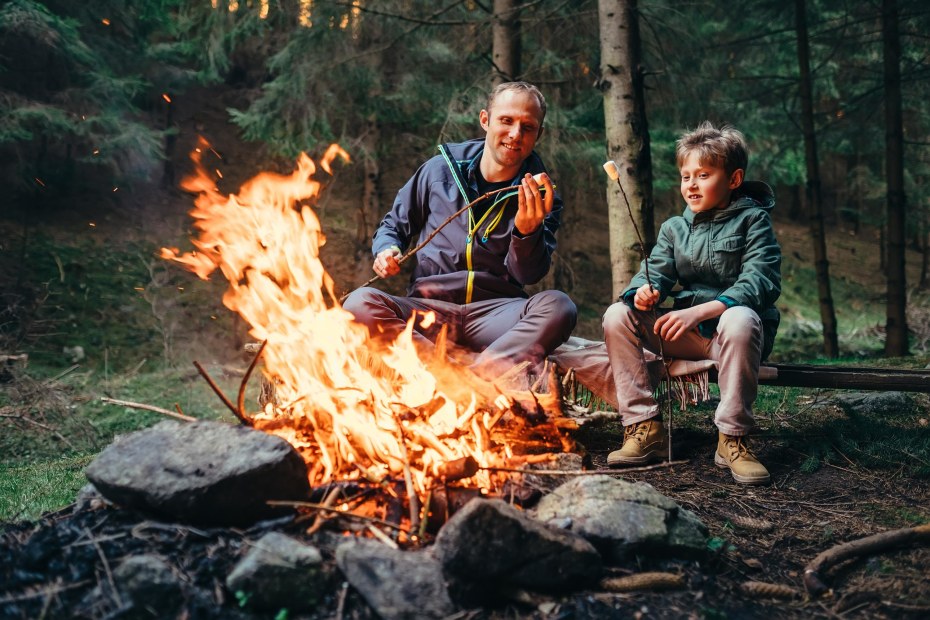 20. Volunteer.
Giving back can be as easy as leading walking tours through your town or city, or joining with the American Hiking Society to help rebuild a section of hiking trails. Help build a backyard bird habitat with the National Audubon Society, or work with your local environmental organization to plan social and educational events or join a local nature clean up. For more long-term volunteering, Workaway arranges homestays and cultural exchanges for everything from herding reindeer in Northern Finland to harvesting olives in Southern Italy.